Pressure Washing Lake Country WI
Increase Your Home's
Curb Appeal Instantly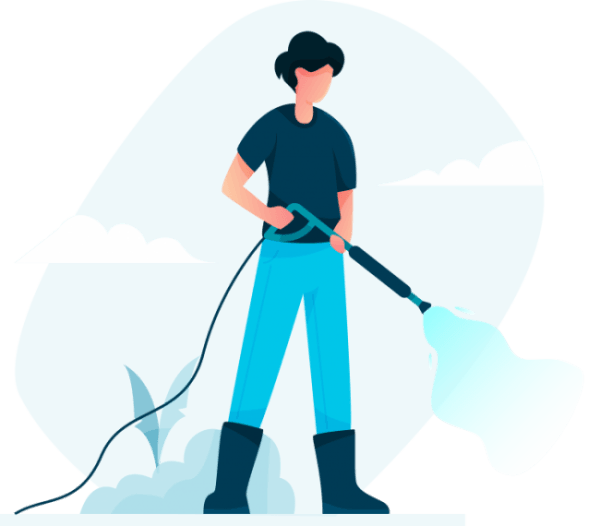 We Believe Your Your Home Wasn't Made to Be covered In Algae
The moisture in the air from the lakes isn't just hard on us, it's also quite tough on our homes. If you've observed that your driveways, walkways, decks, and patios are looking old and grimy, there's a simple way to get them squeaky clean just like before. Yes, in case you haven't yet guessed, we are talking about pressure washing services. With the strong power of mechanically pressurized water, the dirty stains on your concrete, wood or brick surfaces will be washed perfectly clean in no time. In one day, an affordable pressure washing service can restore and revitalize the appearance of your home. At Simple Clean, we offer the best pressure washing services in and around Waukesha. Since we've been around for a while, almost all our customers can vouch for our quick, reliable and incredible house cleaning services. All you need to do is request a free quote for us to pressure wash away that dirty Wisconsin grime!
Hiring Our Pressure Washing Is Easy
Request a fast & easy quote
Select your Cleaning Package
Enjoy A Clean & Bright Home
Experience the Best Pressure Washing solutions in Lake Country
If you want to restore your driveway, walkway, decks, and patio to back to their original glory, there's no better way than through pressure washing. At Simple Clean, we offer you the instant satisfaction of a clean home and the best part is, we get our jobs done in perfect sync with your schedule. So, whether it's an emergency clean up or a routine pressure washing,  we'll be here, right by your side. To get your home squeaky clean with our best pressure washing solutions request a free quote today!
Unlike many leading pressure washing companies, we do not use any harmful chemicals to get the job done. Instead, our team uses some good old elbow grease along with the best pressure washing technology for delivering incredible results to you. We will take the necessary effort in simplifying the process so that our pressure washing services are absolutely convenient for you.
Our team will take ample care in moving and replacing your patio furniture or any other belongings to ensure that the pressure washing is completed on a single visit. In fact, you won't even need to be at home for us to complete our job. We take ample care in cleaning every area of your home so that it shines brighter than ever and looks as good or even better than the day you bought it!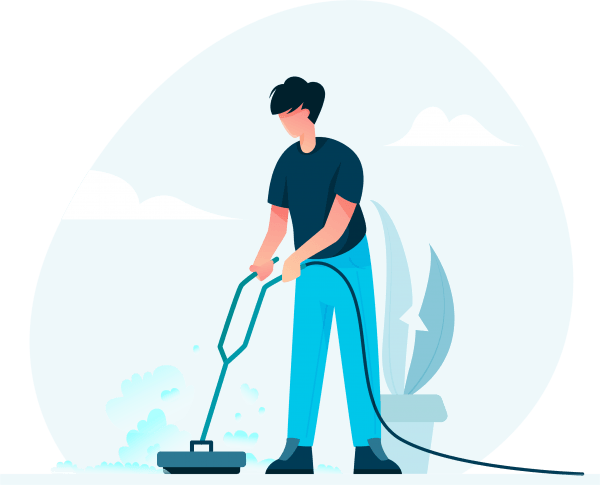 We provide the best Pressure Washing in Lake Country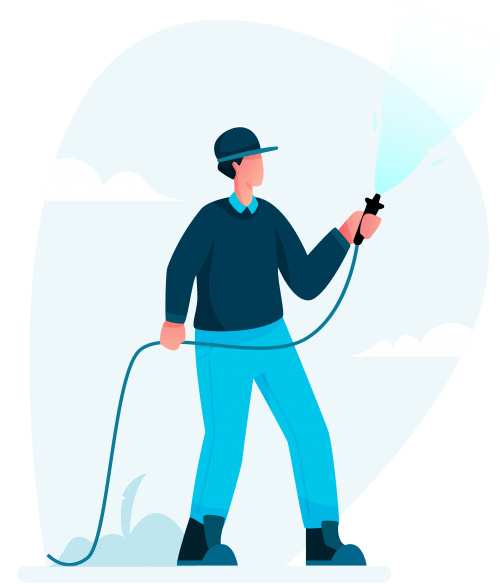 Our Various Pressure Washing & Home Beautifying Services
We offer a wide range of services for our customers east of Milwaukee. Whether you're looking to clean your driveway, deck, patio, or walkway- we will do it all! Power washing the high traffic areas of your property is an imperative aspect of maintaining your home's beauty and appearance.
Not only will our pressure washing services keep your home looking amazing, but it will also prevent damage and deterioration of your home's surfaces. Our pressure washing services will treat all the grime, debris, dirt, mold and mildew that affects the curb appeal of your home. At the end of the day, your sidewalk, driveway, patio, and decks will be in excellent condition.
So, now that you know exactly why you need our pressure washing services, what's keeping you waiting? Contact us today for a comprehensive pressure washing solution that'll get your home as bright and clean as possible! Our expert and professional team is ready to serve you today with smile!
By Hiring a Pro You Can Avoid...
Damage to Your Home & Yourself
Uninsured, poor quality services
Wasting your precious time & money
Our Pressure Washing Service Area
Ready To Schedule Your Pressure Washing?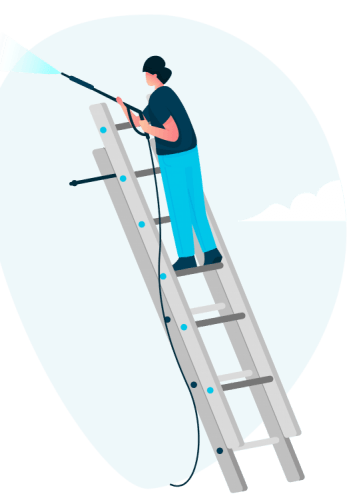 Lake Country Pressure Washing
Ready To Enjoy a Clean House?
Let Us Do The Dirty Work!