House Cleaning Pewaukee WI
We'll take care of the mess
so you don't have to stress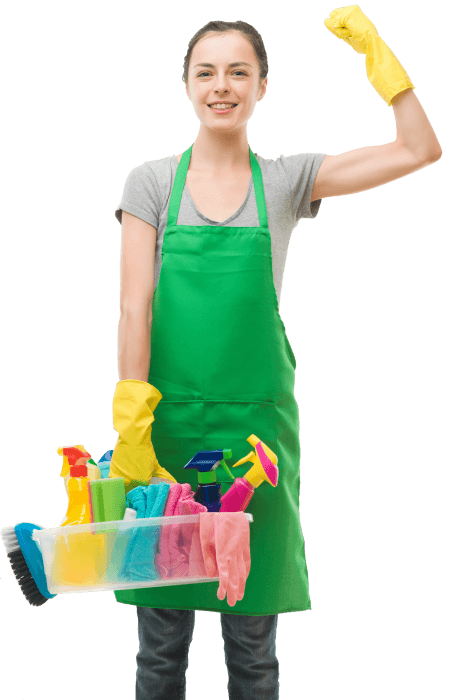 We Believe Your Free Time Wasn't Made For Cleaning
We love providing joy and freedom to all of our amazing clients! Having a trusted house cleaner committed to your home will liberate your time and alleviate your stress. We can take your dreaded chore list and turn that into more time spent with your friends or family. Instead of coming home to clutter we can help you come home to a beautiful and neat living space. Our services will help you improve the health and well being of those in your home, increase your productivity and bring you joy! If you'd like to enjoy a clean home and improve your quality of life reach out to us for a fast and free quote, we're ready to serve you today!
Those Who Really Benefit From Our Service

Families who work full time typically need some help keeping things tidy around the home and there's nothing wrong with that. The worst feeling is finishing a stressful work day only to come home to a chaotic house. We want to make sure this never happens to you, so your home can be a place of refuge and joy! If you're too busy or feel like your time is better spent adding value to others rather than cleaning your home, we are here for you to take those tasks off of your shoulders.

Keeping your home fresh and clean for you and your four legged furry friends is our joy! We want to make sure you and your pets have a clean and fresh environment to live and play. Keeping your home completely clean with a pet can be difficult. Pets that shed make their parents have to constantly be cleaning up after them. Even if your pet is non shedding, dirt, pollen and other debris can get onto their paws and their coat then be transferred onto your furniture or carpet. 

Do you love having friends over for game night, book club, or even fancy dinner parties? Everyone loves the friend that is always throwing parties! There's just one difficulty in being that person, always keeping your home presentable and looking its best! We want to empower you to throw the best party ever and be proud of the way your home looks! With our weekly or bi weekly cleaning service your home will always be ready, even for an impromptu dinner or social gathering at your home. 
Request a fast & easy quote
sELECT Your Cleaning frequency
enjoy a clean home every single day!
Thanks to Pewaukee Cleaning we get to spend MORE TIME
enjoying our home.
With three kids and two dogs in our home things can get pretty messy. Thanks to the cleaners from Pewaukee Cleaning we never even have to think about our house cleaning again. Every week they come and take care of our home so we can enjoy our family time to the fullest.
Working with us is easy peasy
Same Day Quotes
You can get a fast and easy quote for any type of cleaning service within 24 hours. Just fill out our quote request form and we will contact you ASAP. For even faster service feel free to call us any day to tell us about the cleaning you need.
Convenient Scheduling
Cleaning services should make your life easier and we believe scheduling your cleaning should be easy too! We will work at a time that is convenient for your schedule. We can also clean your home while you are out of the house.
Convenient Payments
We offer secure and easy credit card or debit card payments for all of our services. We also offer automatic billing for our weekly and bi weekly house cleaning service. This way you never have to worry about billing or scheduling again.
100% Satisfaction
We love the work we do and we love the clients we serve. We want to build lasting relationships and never want to under serve any of our clients. If you're not happy with our service you don't have to pay us, yes, we're serious,
Some Of Our Happy Clients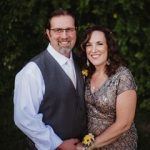 Ann Rodrigues
Waukesha, WI
Thanks to Pewaukee Cleaning Services for your great customer service! First time I have had a cleaning service make sure my house is cleaned for the holidays! My cleaning day falls on Thanksgiving Day and Rachel arranged to have my house cleaned on the Sunday before. I didn't even have to ask. In fact, I assumed that my house would not get cleaned this week. In addition, their quality of cleaning has remained top notch! Thanks Pewaukee Cleaning Services for taking such good care of your customers!

Denise Schamens
Pewaukee, WI
I hired PCS to do a construction clean out in our new house. I have never used a cleaning service before. I have always done it myself. We flip houses and I am usually the cleaner. They explained what exactly they would do before the date. We agreed upon the price and booked it. PCS employees were pleasant and professional. We chatted a little, but they really worked hard and diligently. I was impressed with their methods and their attention to detail! I have decided to retain their services on a regular basis! Impressive company!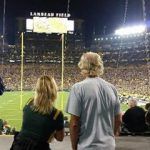 Stephanie Hinkle
Pewaukee, WI
I just wanted to give a great big shout out to Pewaukee Cleaning Service! I was super impressed by the cleaning team that came out to my home!! I was knee deep cought up in work, along with family goings on:) and in the thick of the mess the team from Pewaukee Cleaning Service came in and got my house shinning!!! This cleaning company was such a blessing to me and my home! Thank you guys so much!! I would highly recommend the cleaning crews from Pewaukee Cleaning !!
Our House Cleaning Service Area
Ready To Enjoy a Clean Home?
Let Us Do The Dirty Work!