House Washing Lake Country WI
Restore Your Home
To New Condition Again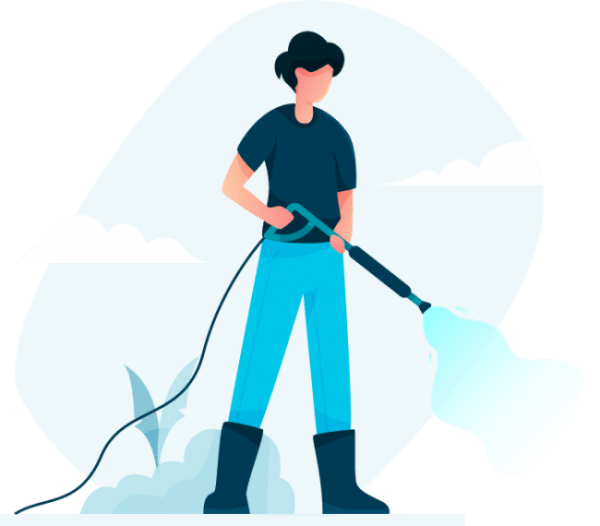 We Believe Your Your House Shouldn't Be covered in Grime
Are you looking to get your house squeaky clean? Do you want to get rid of the dirt, moss, and algae from the exterior of your home? If so, Simple Clean has just the right solution for you! Offering quick, reliable, and highly affordable house washing services, we are your go-to house washing experts. We operate from Pewaukee and serve all major cities surrounding, by providing the best house-washing services in the community. Luckily for us, most of our clients have been raving about our services!

Cleaning the interior of your home is our main service but we love having the opportunity to beautify every aspect of our customer's homes. The exterior of your home deserves the same love and attention to detail as the interior. While you don't have to get exterior cleaning as frequently as the interior, it is definitely something you need to do at least once a year. Thankfully Simple Clean is here to help you out! With our expert team by your side, you'll no longer need to bear the hassles of getting your house washed all by yourself. Our comprehensive house washing services will fully live up to your expectations. So, you can head to work in the morning and by the time you're back, you'll have a bright and new looking home, right before your eyes.
Hiring Our House Washing Is Easy
Request a fast & easy quote
Select your Cleaning Package
Enjoy A Clean & Bright Home
Experience the Best House Washing solutions in Lake Country
Because of the heavy moisture in our climate, homes in our area are often afflicted with algae and grime staining the exterior of your home. Houses that are near lake water are even more prone to the dangers of algae growth. If you're tired of seeing black and green stains all over your property, it's high time you consider giving your home a thorough and comprehensive house washing. At Simple Clean, we understand all of your requirements, and we therefore offer quick, easy and hassle-free house washing services to all our customers in Pewaukee, Waukesha and all surrounding areas.
Our team uses professional grade house washing equipment that gets your house shining just like you've always wanted. We can safely clear the grime from the siding of your home in just a few short hours, and the best part is we offer these solutions at an affordable price. Our house washing services are therefore accessible to anyone that may be in need!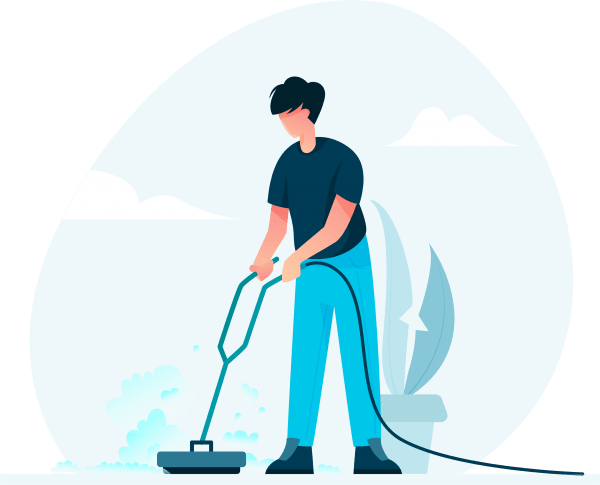 We provide the best House Washing in Lake Country WI​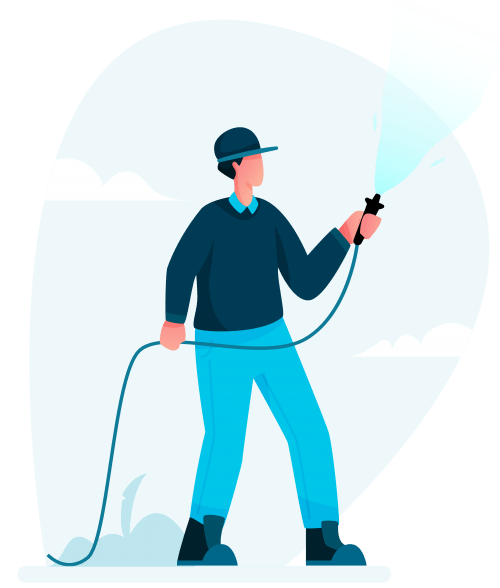 Our Various House Washing Services
At Simple clean, we use the best house washing technology to get the exterior of your home bright and shining! Other than a safe and effective amount of needed soap and sodium hyrochlorite (which is the industry standard for house washing), we do not use anything else but water throughout the house washing service. Our services are therefore completely sustainable and environment friendly.
Remember, algae, moss, dirt, grime and moss collect more easily on the external surface of your home in humid areas, making your Wisconsin home look dirty and stained. In addition to affecting the curb appeal of your house, these elements can also end up permanently damaging your home's surfaces. Our house washing is applicable to any and every home surface. So, regardless of the substrate of your exteriors, you can always rely on us for a thorough and consistent house washing service. Whether it's the siding, trims, driveways, decks, or even patios, our team can wash them all! So, get in touch with us today, for the best house washing services in Waukesha!
By Hiring a Pro You Can Avoid...
Damage to Your Home & Yourself
Uninsured, poor quality services
Wasting your precious time & money
Our House Washing Service Area
Ready To Schedule Your House Washing?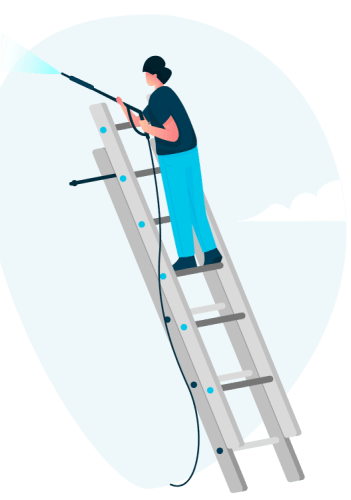 Lake Country WI​ House Washing
Ready To Enjoy a Clean House?
Let Us Do The Dirty Work!