House Cleaners Pewaukee WI
Our customers love
our service and so will you!
Hear from some of our awesome clients
Prompt. Polite. Thorough. Conscientious. I was completely satisfied with the service.
Judy Bavisotto
Hartland, WI
They were very friendly and easy to work with Great job
Worked with me on difficult situation. Great service.
Excellent, tremendous, quality work, Above and beyond expectations. I would hire them again and highly recommend to others.

Julie Ericksen
Pewaukee, WI
I called Pewaukee Cleaning Services for an emergency job in needed and they were able to fit me in their schedule and did such an amazing job! Our basement appeared to be brand new when they were finished!
Rachel was very professional in seeing to our needs. Joan, the cleaner, did an outstanding job and went above and beyond our expectations. Plan to keep using this company!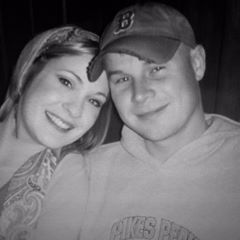 Adrienne Edwards
Pewaukee, WI
Excellent work and reasonable price! Came home to a very clean house today (dusted, vacuumed, floors mopped, kitchen and baths deep cleaned, fridge and oven cleaned, etc) and I could not be happier!
Rachel was very customer friendly. She was on time, contacted me prior to her service day. She is courteous, professional and completed any thing we requested on time. She used environmental healthy, effective cleaning products. Rachel did an excellent job of getting my parents home ready to go on the market. Her crew did DEEP cleaning, It literally SHINED. We were extremely satisfied.
I am beyond thrilled with the quality and work from this company. I was in need of somebody quickly and they delivered for me. Rachel was very prompt and professional. I would definitely be using them for a long time! And would absolutely recommend them.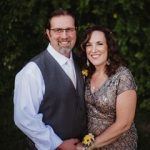 Ann Rodrigues
Waukesha, WI
Thanks to Pewaukee Cleaning Services for your great customer service! First time I have had a cleaning service make sure my house is cleaned for the holidays! My cleaning day falls on Thanksgiving Day and Rachel arranged to have my house cleaned on the Sunday before. I didn't even have to ask. In fact, I assumed that my house would not get cleaned this week. In addition, their quality of cleaning has remained top notch! Thanks Pewaukee Cleaning Services for taking such good care of your customers!

Denise Schamens
Pewaukee, WI
I hired PCS to do a construction clean out in our new house. I have never used a cleaning service before. I have always done it myself. We flip houses and I am usually the cleaner. They explained what exactly they would do before the date. We agreed upon the price and booked it. PCS employees were pleasant and professional. We chatted a little, but they really worked hard and diligently. I was impressed with their methods and their attention to detail! I have decided to retain their services on a regular basis! Impressive company!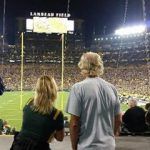 Stephanie Hinkle
Pewaukee, WI
A great big shout out to Pewaukee Cleaning Service! I was super impressed by my cleaning team!! I was knee deep in work, along with family goings on:) and the team from Pewaukee Cleaning Service came in and got my house shinning!!! Such a blessing! Thank you guys!! Highly recommend!!
Did cleaning professionally
pleasant ladies, hard workers..great start!
Gary P.
Menomonee Falls, WI
Very professional& runs her business that way !
Rachel and her team are very friendly and thorough! They are easy to talk to and will do whatever they can to make their customer happy! Highly recommended!
Rachel makes sure to oversee the cleaning and asks questions to make sure that I am happy. I love the way my house looks after they leave! I would highly recommend!!
Great customer service! House is always sparkling after they are here!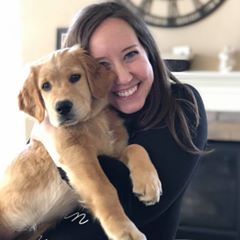 Melanie Jones Metzler
Waukesha, WI
We've been nothing but happy with their service! Rachel is responsive, professional and the staff is great. Would definitely recommend!
Wonderful owner. She went out of her way to work me in on short notice as I had unexpected visitors. Only complaint: floors could have been cleaner. I will definitely hire them again.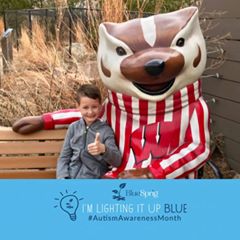 Carrie Ann
Pewaukee, WI
The owner Rachel is very friendly, reliable, and incredibly hard working. If you're looking for someone to clean your home definitely call Rachel.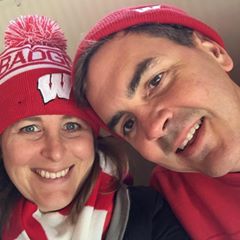 Lori Bogie
Waukesha, WI
Love it! Does a good job each time! Thorough and fair pricing!
Rachel is incredibly responsive and her people are the same - great attention to quality job.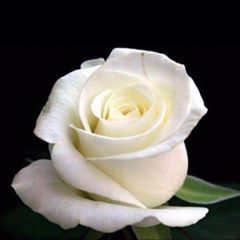 Mary Beltran
Pewaukee, WI
Very personal service! The prices are very competitive.
Our House Cleaning Service Area
Ready To Enjoy a Clean Home?
Let Us Do The Dirty Work!